Placing an order is now "sew" easy at Sew Swell Designs! We've made it a breeze to browse our designs; make your selection; checkout; and download your orders anytime and anywhere.
Place your order on your computer, Ipad, tablet, or smartphone; and retrieve the designs at your computer! Take a look below…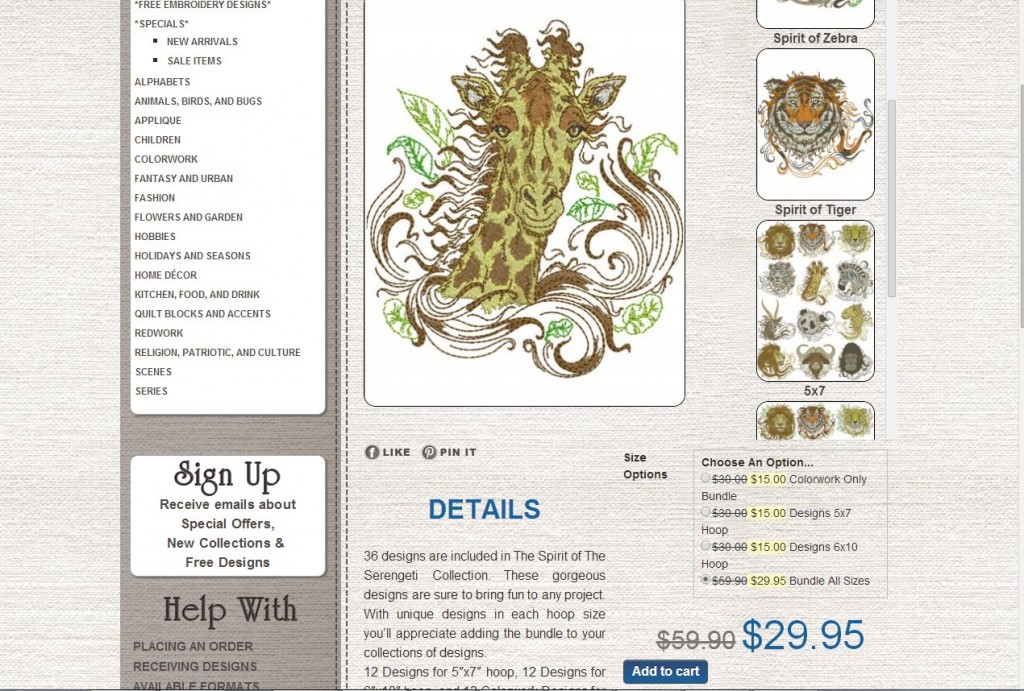 Use the side scroll bar to browse are designs, and then click each collection that you want to see. You can zoom in, expand image, and more!
After you add your item to cart; you can decide if you want to receive your order on CD. You will still have a downloable product in your account even if the order arrives as a CD!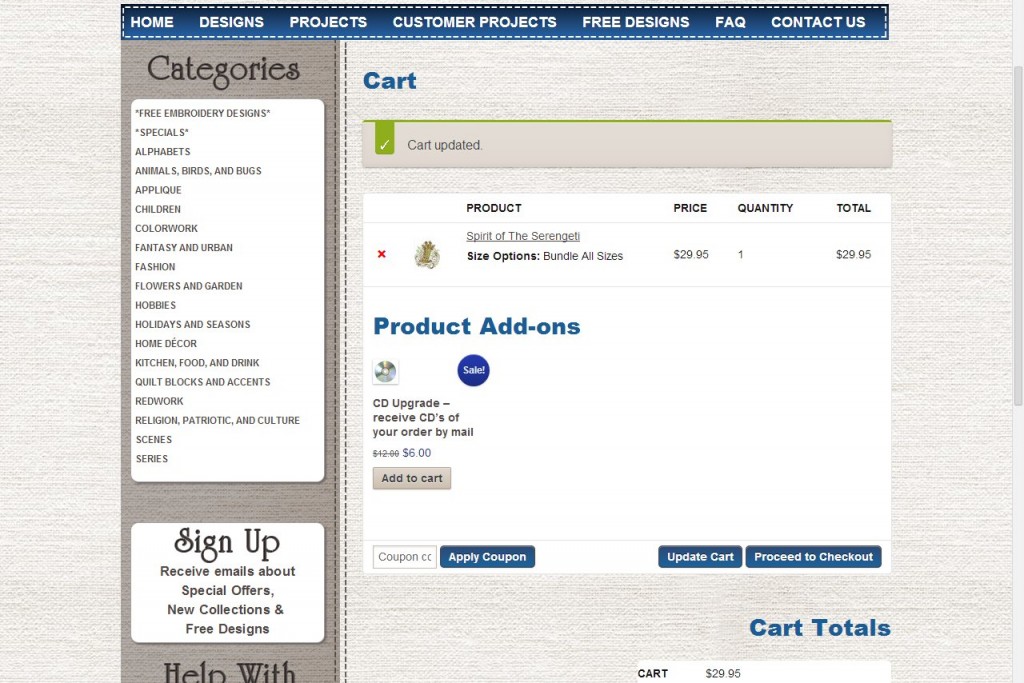 Use any major credit card or Paypal at checkout even choose your currency.
International orders welcome including CD's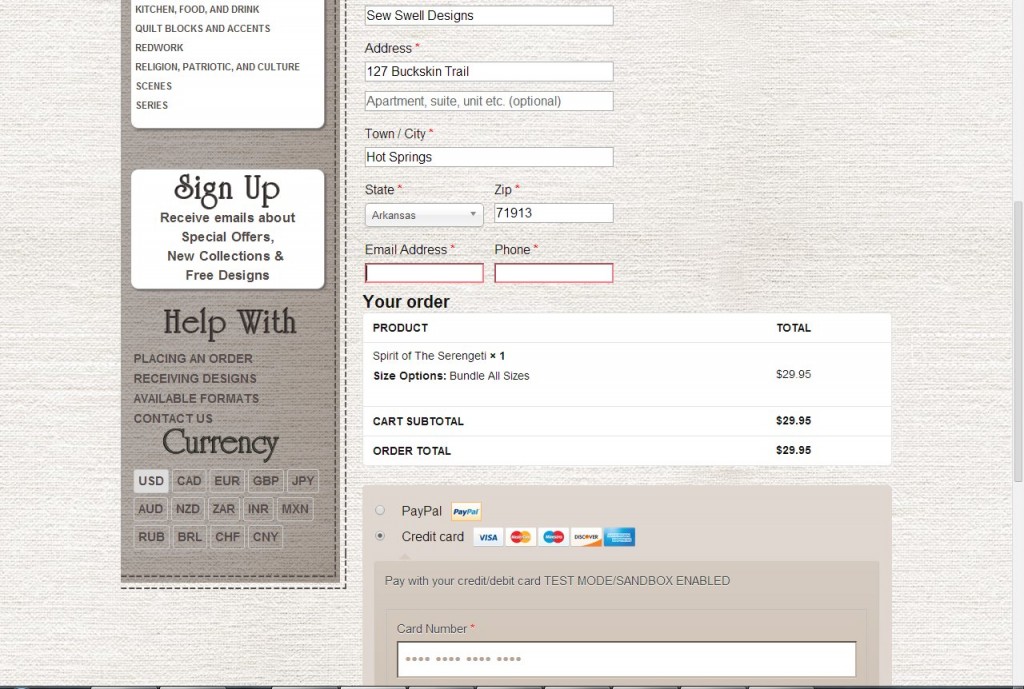 Now your done; just download your designs and have fun! All designs from March 1st of 2014 are saved to your order history permanently.